Air Duct and Dryer Vent Cleaning
Energy Efficiency and Indoor Air Quality
Lets Clear the Air...
Air Duct and Dryer Vent Cleaning is by far the most overlooked aspects of a standard routine home maintenance. And this is not a surprise having in mind that you don't see what's in your ductwork or your dryer vent. Hence the saying "out of site, out of mind".
But don't be fooled. Your heating and cooling system is the lungs of your home. The system takes air in and breathes air out The EPA estimates indoor air can be two to five times more polluted than outdoor air. On average, a six-room house collects 40 pounds of dirt, dust and allergens in its air ducts each year according to the National Air Duct Cleaners Association (NADCA). Consider that about 40,000 dust mites can thrive in only one ounce of dust. Dirt ducts are a potential breeding ground for mold, bacteria, spores and fungi. These contaminants are blown into your home along with dirt and dust every time the heating or cooling system kicks on.
Why Choose Air Fresh ?
Professional Air Duct cleaning equipmen
Certified, insured, licensed and experienced professionals
Transparent, comprehensive and competitive rates
Free Consultations
100% satisfaction guarantee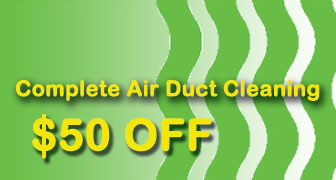 CONTACT US
Please fill out contact form to send us your thoughts, suggestions, critique or to schedule an appointment or an estimate.
---
---