Dryer Vent Cleaning Facts
Homeowners and renters alike should not overlook cleaning and maintaining their dryer vents on a frequent basis.
National studies and data shows that dryers cause around 80% of fires that begin in residential buildings and about 15,500 dryer fires cause over $99 million in damages every year in the USA alone. The majority of these fires are caused by clogged up dryer vents that are preventable. Regular dryer machine inspections and cleaning out your dryer's vents are ways to prevent such fires.
Not only are clogged up dryer vents dangerous, but they can put a strain on the effectiveness and overall efficiency of your dryer. If your dryer is not running effectively, this added strain wastes energy and will more than likely be reflected on your energy bill. A lint-free dryer vent consumes less energy, shortens the drying time and reduces the number of cycles an appliance will complete in its lifetime.
WARNING SIGNS YOUR DRYER VENT MIGHT BE BLOCKED:
Here are some vital signs that might indicate your dryer vent needs cleaning:
Dryer cycle takes longer than usual to dry your clothes
Clothes come out of the dryer still hot and damp (when you know they shouldn't)
You notice a burning smell
Dryer is hot to the touch
There is lint accumulating behind or around the dryer
It has been more than one year since your last inspection.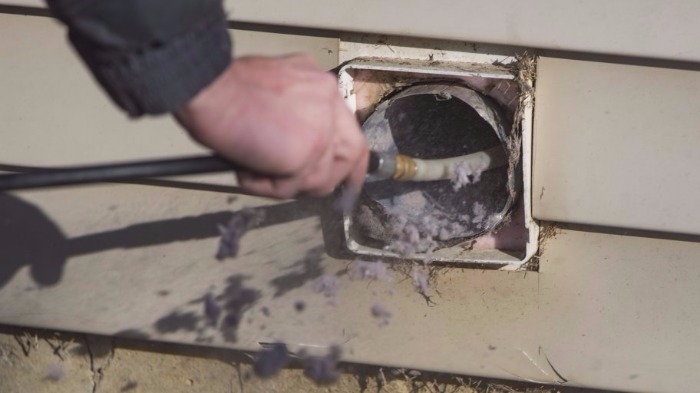 CONTACT US
Please fill out the contact form below to send us your questions, thoughts, comments or suggestions. You can also use the form to schedule an appointment for a free no-obligation cost estimate and a member of our team will respond to your request within 24-hours.
---
---